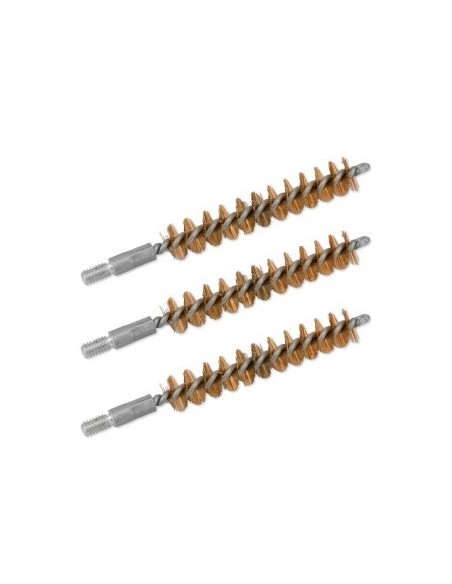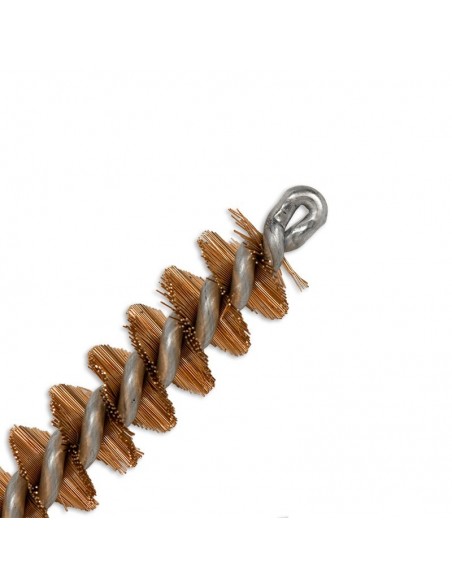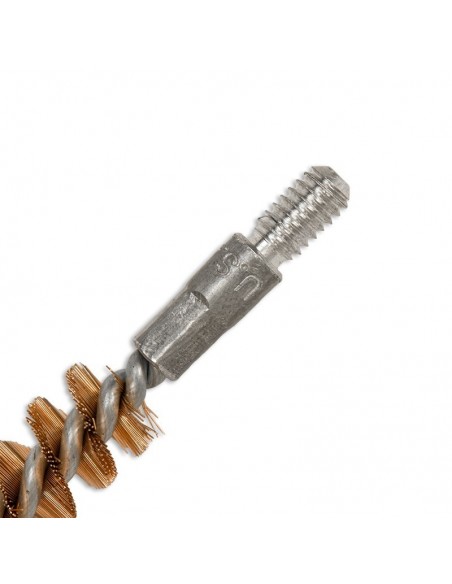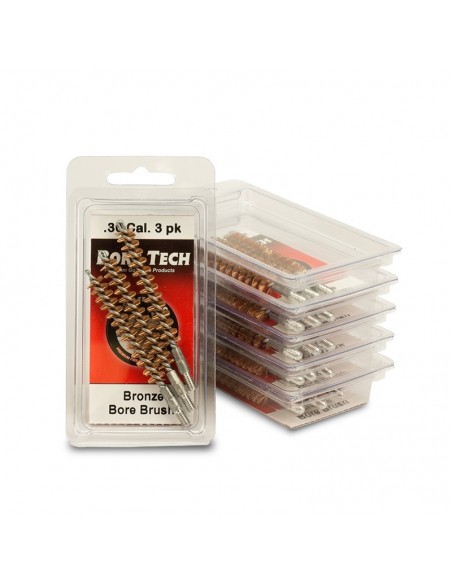 local_shipping Left until a free shipping: €150.00
Bore Tech's Benchmark Phosphor Bronze Bore Brushes are known as being the finest in the industry and set the standard for all other phosphor bronze brushes. This is due to the superior construction and engineered features incorporated into each and every brush.
Our premium Benchmark Bronze Brushes have twice the amount of phosphorous bronze bristles and each caliber has specifically tailored bristle diameters resulting in double the scrubbing action and faster cleaning.
Each 100% barrel safe, double wound bore brush core has a looped end eliminating the sharp cut ends found on many other low quality brushes. This attention to detail along with aircraft grade aluminum studs are all necessary to produce an effective, long lasting, high quality phosphor bronze bore brush for your rifle.
The .17 and .20 caliber rifle brushes are shortened 1 inch in length to lessen the necessary force required to push a brush through the bore. This helps diminish cleaning rod flex that can result in cleaning rod and barrel damage.
Supplied in packs of 3 pieces.
Customers who bought this product also bought:
14 other products in the same category: