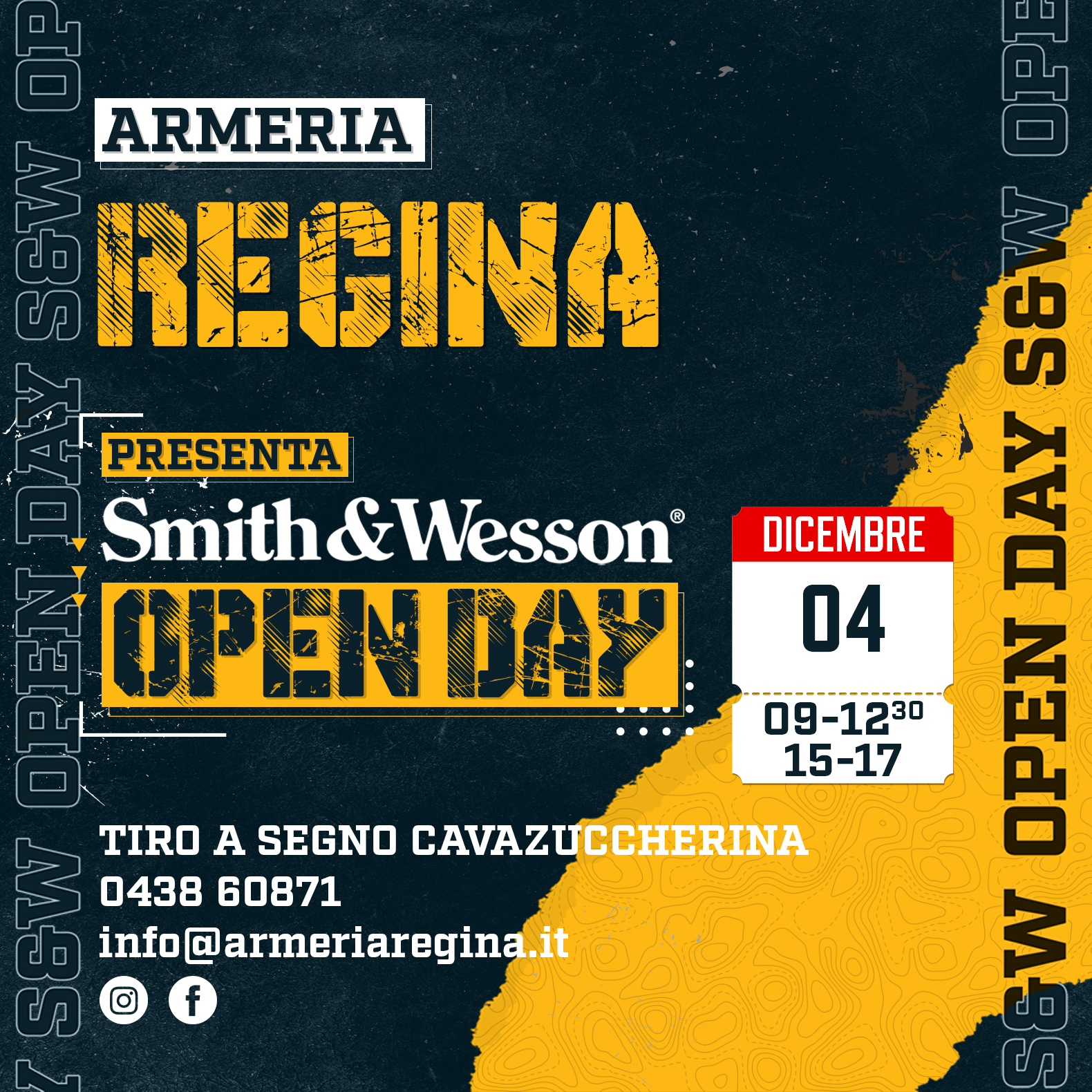 Event dedicated to Smith & Wesson weapons, which will allow you to field test the Black Rifle carbines, Semi-automatic pistols and Revolvers of the historic American company.
M&P15 MSR OR 16′ .223R carbine. with CRIMSON TRACE CTS-25 Compact Red Dot
SW1911 E Series 5′ .45ACP Inox pistol
SW22 Victory Target Model 6′ Fluted .22Lr pistol. c/CT Red Dot 6MOA
Performance Center Pistol M&P 9 Shield Plus Ported 4′ 9x19mm w/Red Dot CT 4MOA
Revolver Performance Center Mod. 686 PLUS 5′ .357Mg. Inox
Revolver Performance Center Mod. 642 Enhanced Action 1-7/8′ .38Sp. Inox
Revolver Mod. S&W500 8-3/8′ .500S&W Mag. Inox
M&P15-22 Sport 16.5′ .22Lr carbine. c/S&W M&P-100 RED DOT
The event will be held on Sunday 4 December at Tiro a Segno Cavazuccherina – Jesolo (VE) with the following times 9:00 - 12:30 / 15:00 -17:00
Fire tests that can be performed only for holders of a valid firearms licence.
For info:
Armeria Regina
Via Daniele Manin, 49
Conegliano TV
Tel. 0438 60871
Comments (0)
No comments at this moment