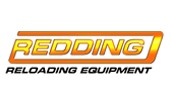 REDDING HEAT-TREATED STEEL NECK SIZING BUSHING
Product available with different options
VAT included
Enter your email address below and you will be notified
when the product is back in stock.
local_shipping Left until a free shipping: €150.00
Redding's Neck Sizing Bushing Dies are available in two different styles. Both styles maintain the same outside dimensions (1/2" diameter x 3/8" length) and are all freely interchangeable bushings for use with all dies in the Redding Bushing Style Sizing Dies line. They are available in 0.001" size increments throughout the range from 0.185" to 0.368". Thus all possible calibers ranging from .17 to .338 are covered. Each bushing is marked with its correct ID indicating the corresponding inches. In fact by going to select the correct bushing, then you will be able to provide the correct level of tension to the collar of the casing. Thus the casing will then be able to accommodate the ball correctly by holding it without the need for excessive resizing. The bushing are composed of Heat-Treated Stainless Steel. The resizing diameters have been individually hand-polished so as to reduce any possible strain in the recalibration operation.
HOW TO CALCULATE THE CORRECT BUSHING NUMBER: To calculate the correct number for your cases there are two methods: the first with ball inserted while the second with empty case. In the first case you measure with a caliper the outer diameter of the collar with the ball inserted, this measurement should be taken in inches (inch), from this should be subtracted 0.002", the measurement that will result will be the correct number of the bushing to be used. In the second case, on the other hand, having the empty cartridge case available, the thickness of the collar must be measured, again in inches, this must be multiplied by two (x2), added the nominal diameter of the ball also in inches ( in the case of a 30 caliber type 308 W or 300W the diameter will be 0.308, in the case of a 6.5x47 it will be 0.264, in the case of a 223 rem the diameter will be 0.224). At this point 0.002" is subtracted and the resulting size will be the one to be used.
Customers who bought this product also bought:
4 other products in the same category: