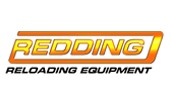 Redding Heat-Treated Steel Neck Sizing Bushing
Product available with different options
VAT included
Enter your email address below and you will be notified
when the product is back in stock.
local_shipping Left until a free shipping: €150.00
Le boccole Neck Sizing Bushing della redding sono disponibili in due stili diversi. Entrambi i modelli mantengono le stesse dimensioni esterne (1/2" di diametro x 3/8" di lunghezza) e sono tutte boccole intercambiabili liberamente per essere utilizzate con tutte le matrici della linea Redding Bushing Style Sizing Dies . Sono disponibili con incrementi dimensionali di 0.001" in tutta la gamma che va da 0.185" a 0.368". Quindi vengono ricoperti tutti i calibri possibile che vanno dal .17 al .338. Ogni boccola è marcata con il proprio corretto ID che indica i pollici corrispondenti. Infatti andando a selezionare il bushing corretto, poi sarete in grado di fornire il giusto livello di tensione al colletto del bossolo. Così il bossolo sarà poi in grado di accogliere la palla correttamente, trattenendola senza la necessità di eccessivi ridimensionamenti. Composti di acciaio inossidabile trattato a caldo. I diametri di ridimensionamento sono stati lucidati a mano singolarmente in modo tale da ridurre ogni possibile sforzo nell'operazione di ricalibratura.
COME CALCOLARE IL NUMERO DEL BUSHING CORRETTO: per calcolare il numero corretto per i vostri bossoli ci sono due metodi: il primo con palla inserita mentre il secondo con bossolo vuoto. Nel primo caso si misura con il calibro il diametro esterno del colletto con la palla inserita, questa misura deve essere rilevata in pollici (inch), a questa va sottratto 0,002", la misura che risulterà sarà il numero corretto della boccola da utilizzare. Nel secondo caso invece avendo a disposizione il bossolo vuoto, bisogna misurare lo spessore del colletto sempre in pollici, questo va moltiplicato per due (x2), aggiunto il diametro nominale della palla anch'esso in pollici ( nel caso di un calibro 30 tipo 308 W o 300W il diametro sarà 0,308, nel caso di un 6,5x47 sarà 0,264, nel caso di un 223 rem il diametro sarà 0,224). A questo punto si sottrae 0,002" e la misura che risulta sarà quella da utilizzare.
Customers who bought this product also bought:
3 other products in the same category: